WELCOME TO MY WONDERLAND..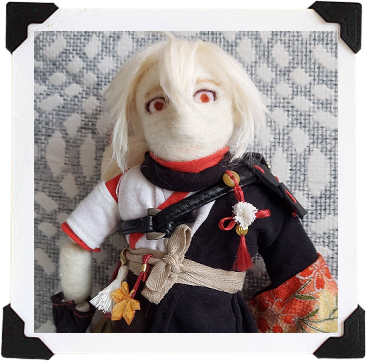 If one's heart is empty, all under heaven is empty. But if one's heart is pure, all under heaven is pure.
A wandering samurai from Inazuma with a modest and gentle personality.
Beneath a youthful and carefree demeanor lies a heart that hides a great many burdens from the past. Seemingly easygoing, Kazuha has his own code of conduct.
Kazuha leads a wandering life, setting out on his journey in the day, and sleeps with the sky as his blanket and earth as his bed in the night. Wealth has never been his pursuit, and regardless of summer or winter, what he seeks has always been true peace in his heart. Despite the wilderness being his home, he never worries about the impending rain or storm. It is as if rainstorms are afraid of him, because they do not dare to cross his path.
"—— I hear a storm strike far and distant, with only a whisper light and faint. From the sky there falls no rain, thus here I shall still remain."
Kazuha Kaedehara - Scarlet Leaves Pursue Wild Waves
A wandering samurai of the once-famed Kaedehara Clan with an ability to read the sounds of nature, Kazuha is a temporary crewmember of The Crux. Despite being burdened by the many happenings of his past, Kazuha still maintains an easygoing disposition.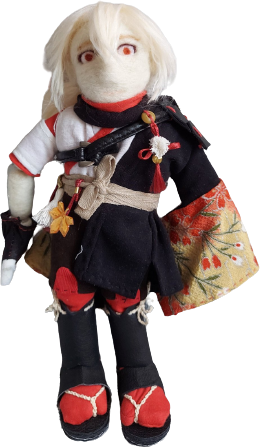 Oh Kazuha, where do I even begin to describe your breathtaking beauty? Your platinum blonde hair with that single fiery orange-red streak is simply stunning, making you stand out in any crowd. And those red eyes with the yellow hue at the bottom, they are like windows to your soul, warm, bright and full of life. Your outfit, a perfect fusion of traditional Japanese culture and a modern touch, is a testament to your unique style and personality. The way the grey kimono and black haori coat drape over your form, the intricate designs on your red hakama pants, and those black sandals with dark red tights and black leg plating - everything about your look is simply mesmerizing. The way you carry yourself with such confidence and grace, it's clear that you are a person of strong character. The black and red scarf with gold accents adds a touch of regality to your appearance, making you look like a true warrior-prince. And the Anemo Vision pinned behind your shoulder, tied to the red tassel decoration, adds a touch of mystery to your allure. Your black glove plates that protect the backs of your hands and left forearm show your practicality, while the bandaged right hand only adds to your charm, reminding us of your bravery and strength in the face of battles. Kazuha, you are a vision of beauty and goodness, and I am grateful to have you in my life. I cannot help but be stunned by your gorgeous appearance and your noble character.